2019 PARTICIPANTS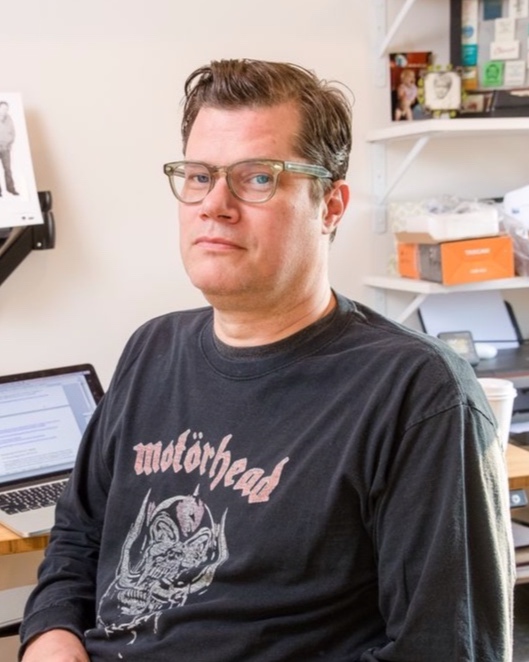 BRETT ANDERSON
Brett Anderson is a food correspondent for The New York Times joining in July 2019 after serving as restaurant critic and features writer for The Times-Picayune in New Orleans from 2000 to 2019..
Winner of 3 James Beard Awards, he shared in the Pulitzer Prize for Public Service for The Times Picayune's coverage of Hurricane Katrina. A Nieman Fellow at Harvard University in 2013, his groundbreaking reporting on sexual harassment in the restaurant industry garnered numerous accolades, including Eater's Reporter of the Year in 2017. In 2010, his team was awarded the Scripps Howard Edward J Meeman Award for environmental reporting for his work covering the BP oil spill. In 2015, he received the Excellence in Journalism Award from the Renewable Natural Resources Foundation for "Louisiana Loses Its Boot," a longform story about the state's disappearing coastline. His work has appeared in newyorker.com, Travel & Leisure, Oxford American, Gourmet and the Washington Post.
He is a past president of the Southern Foodways Alliance's board of directors and chair of the James Beard Foundation's chef and restaurant awards committee. He began his career writing about music, among other topics, for the Twin Cities Reader and Washington City Paper, both edited by his mentor, David Carr. He is at work on a podcast miniseries about David Duke, in partnership with the Guardian US.
STEVEN BINGLER
Steven Bingler is the founder and CEO of Concordia, a community centered engagement, planning and architectural co-design studio in New Orleans. Concordia, from the Latin word meaning agreement between people and harmony among things, is also the firm's one-word mission statement.
The Concordia studio has collaborated with Stanford University's Global Project Center, MIT's Media Lab and Harvard's Project Zer), U.S. Department of Education and National Aeronautics and Space Administration) and with a diverse network of collaborations with community-based organizations.
His work has received support from the Ford, Rockefeller, Bill and Melinda Gates, Wallace, Prudential, George Lucas, Irvine, and William Penn foundations, and the Philadelphia Education Fund. Concordia's award-winning education, cultural, housing, and recreation projects have appeared in Newsweek, New York Times, Los Angeles Times, USA Today, the Wall Street Journal, Metropolis, Architecture and Architectural Digest.
In 2014 he co-authored an Op Ed for the New York Times with architectural critic Martin Pedersen, advocating for a realignment of contemporary planning and design practices around more design equity and inclusionary practices, which led to the creation of the Common Edge Collaborative (commonedge.org).
RAHN BROADY
Born in Nashville but raised in St. Louis, MO, Rahn Broady has always been a child of nature, always in the woods. With experience teaching biology in the Bronx and cooking in California before coming to New Orleans, the root of Rahn's edible career is a desire to to help students shake off the effects of the human nature deficit. Rahn encourages youth of color to have ownership of the natural world by modelling and inspiring boundless curiosity. He considers himself a guide and fellow lifelong learner about nature and science, and believes that our students are the best ambassadors to their families and immediate communities. Rahn is also an obsessive home gardener, ice cream ingenu, and dancer in the street.
BLISS BROYARD
Bliss Broyard is the author of the bestselling story collection My Father, Dancing, which was a New York Times Notable book, and the memoir, One Drop: My Father's Hidden Life — A Story of Race and Family Secrets, which was named best book of the year by the Chicago Tribune and the Los Angeles Times and received the Louisiana Endowment for the Arts Humanist Book of the Year award. Her stories and essays have been anthologized in Best American Short Stories, The Pushcart Prize, The Art of the Essay, and other collections, and her journalism has appeared in New York Magazine, The New York Times, NewYorker.com, The Believer, The Guardian, Elle, Oprah, and elsewhere. She is a founding advisor and frequent storyteller for The Moth and writes frequently about economic and racial justice.
DONNA CAVATO
Donna Cavato served as the founding director of Edible Schoolyard NOLA, a signature program of FirstLine Schools, and the first affiliate of Alice Water's garden and kitchen classroom project in Berkeley. With the help of hundreds of eager students, parents and families, community volunteers, novice and expert gardeners and chefs, the program has become a vital part of the New Orleans community. The program provides organically-grown food and hands-on gardening and culinary education to 2,500 students, delivering over 4,500 garden and culinary classes each year, and hosting about 70 school and community events annually. The program aims to change the way school children eat, learn and live in New Orleans--by connecting children to the food they grow and eat, to the natural world, and to the larger community. After her tenure at ESY NOLA, Donna become the first Director of Culture and Wellness for FirstLine Schools.
Originally from Chicago, Donna came to New Orleans in 1999 with a background in Urban Planning and Public Policy and several years of experience in the non-profit sector where she was an advocate for residents of public housing, equal pay and living wage campaigns, and also founded a small artisan business enterprise for women who were homeless.
Currently, Donna is the Chief Program Officer for Communities in Schools Gulf South, and co-owner of The Kitchen Table Cafe with her husband Chef Kevin Hackett where they prepare dishes from scratch and from local sources, including their own garden in the Holy Cross neighborhood of New Orleans. Donna continues to have a keen interest in the therapeutic and healing value of gardening, and is completing horticultural therapy courses through the Horticultural Therapy Institute.
GIANNA CHACHERE
A native New Orleanian, Gianna Chachere is the Founder/Executive Director of The New Quorum, an artist residency that brings musicians from around world to New Orleans for performance and collaboration with local artists. Previously she was the Producing Director of the Hamptons International Film Festival from 2006 to 2014. During the last 20 years, she lived in New York and Los Angeles working with various arts and higher educational institutions in curating, producing and fundraising including Tisch School of the Arts at New York University, The New School, and Two Boots Pioneer Theater. She is also the former director of several film and music festivals including Slamdance Film Festival and Don't Knock the Rock Film and Music Festival in Los Angeles and Ponderosa Stomp in New Orleans. A freelance producer, she recently was a producer of the Peabody-nominated radio series Unprisoned. Gianna is the producer of Improv New Orleans: A Festival of Ideas.
RANDY FERTEL
Randy Fertel holds a Ph.D. in English and American literature from Harvard University and is the author of A Taste for Chaos: The Art of Literary Improvisation (Spring Journal Books, 2015), the inspiration for this conference. As a scholar, writer and philanthropist and founder of the Fertel Foundation and the Ruth U. Fertel Dr. Fertel is dedicated to the arts, education, New Orleans, and the environment. He has a special interest in catalyzing initiatives from which new communities and new insights may emerge. This interdisciplinary conference, three years in the making, is such an initiative.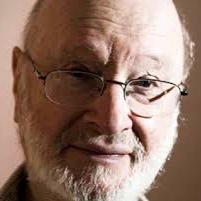 JULES FEIFFER
Jules Feiffer is an American legend, whom the Library of Congress has recognized for his "remarkable legacy" as a cartoonist, playwright, screenwriter, adult and children's book author, illustrator, and art instructor. Feiffer's Pulitzer-winning comic strip ran for forty-two years in the Village Voice and one hundred other papers. He is the author of a wide range of additional creative work, including the Obie Award-winning play Little Murders, the screenplay for Carnal Knowledge, and the Oscar-winning short animation, Munro. Other works include the plays Knock Knock (a Tony award nominee) and Grown-Ups; the novels Harry, the Rat with Women and Ackroyd; the screenplays Popeye and I Want to Go Home (winner of the best screenplay award at the Venice Film Festival); and the children's books The Man in the Ceiling, Bark, George, and the illustrations for Which Puppy? by his daughter, Kate, and the children's classic The Phantom Tollbooth.
JONATHAN FREILICH
Guitarist/Composer, Jonathan Freilich is a Co-founder of the New Orleans Klezmer All-Stars (NOKAS) and founder of Naked On The Floor (quintet) and The Naked Orchestra (18-24 piece orchestra) which play Freilich's original compositions exclusively and play regularly in New Orleans. Performing with New Orleans' greatest musicians including Kermit Ruffins, Michael Ward and The Reward, and Sun Ra trumpeter, Michael Ray, Freilich has appeared at the New Orleans Jazz and Heritage Festival 24 times as well as headlining the Berlin Jazz Festival with NOKAS. He has appeared with Sam Rivers, Burton Greene, Marshall Allen, The Wild Magnolias and backed Robbie Robertson.
His music has been featured in films and TV shows (Andy Richter conquers the Universe and The Dukes of Hazzard) as well as in commercials for Southwest Airlines and Mercedes.
In 2016 he produced and arranged an album, NOLA? for legendary Basque artist, Fermin Muguruza that led to a European run for the Basque New Orleans Orchestra. Other arranging credits include Hal Wilner and U2's tribute to T. Rex and GRAMMY Award winner, Peter Stampfel's 100 songs of the 20th century project.
In 2019, he completed two operas performed in New Orleans, a hyper-collaborative project with writer, Bernard Pearce, The Coronation and Darling, please do not be offended at what I wrote based on the letters of James Joyce to Nora Barnacle.
DAVID GAMBLE
David Gamble is a multidisciplinary artist from London based in New Orleans. His body of work consists of paintings, works on paper, and photographs. Gamble worked as one of the foremost international editorial photographers for publications such as The Observer, the Independent, LIFE, Fortune, the New Yorker, the Sunday Times, and more.
Over his decades-long career, Gamble has photographed such illustrious figures as Stephen Hawking and the Dalai Lama, several portraits of which reside in the National Portrait Gallery in London and the Smithsonian's National Portrait Gallery.
In 1987, Gamble won the Kodak Award for Best Photographer in Europe as well as a World Press Photo Award in 1988 for his portrait of Stephen Hawking, which was used as the notable cover of Hawking's "A Brief History of Time." In 1989 he was given The American Photography Award. Gamble is currently expanding his painting series, Silence, which aims at shining light at victims of abuse.
Gamble is working on a new film collaboration with Jonathan Freilich based on a short operetta, James Joyce's Letters to Nora to be completed in 2020.
WENDY GAUDIN
WENDY A. GAUDIN is an essayist, a poet, an American historian, and the proud descendant of Louisiana Creoles who migrated to California. Her essay, "Beauty," won the North American Review's 2016 Torch Memorial Prize for Creative Nonfiction. Other recent publications appear in the Indiana Review, Puerto Del Sol, the Rappahannock Review, the New Orleans Review and About Place Journal. She lives in New Orleans and teaches at Xavier University of Louisiana.
ROBERTA GRATZ
An award-winning journalist and urbanist, Roberta Brandes Gratz has been observing and writing about cities – how they grow, fall apart, recover – for more than 40 years. NYC born and raised, Roberta has written five books on urban change. The last one was: "We're Still Here Ya Bastards: How the People of New Orleans Rebuilt Their City."
Earlier books were: "The Battle For Gotham: New York in the Shadow of Robert Moses and Jane Jacobs," "The Living City: Thinking Small in a Big Way," "Cities Back From the Edge: New Life For Downtown," and "A Frog, A Wooden House, A Stream and A Trail: Ten years of Community Revitalization in Central Europe."
Her writing has also appeared in the Nation, New York Magazine, New York Times Magazine and The Wall Street Journal. She served on the New York Landmarks Preservation Commission and the Sustainability Advisory Board for NYC under Mayor Michael Bloomberg.
In 2004, Roberta, with author/urbanist Jane Jacobs, founded The Center for the Living City centerforthelivingcity.org to build on Jacobs' ground-breaking work.
DAVID KUNIAN
A native of Boston and an avid music fan, Kunian began his long tenure (some might say too long…) as a late-night DJ on WWOZ-FM New Orleans, the community radio station in 1993. He has produced award-winning documentaries about James Booker, Earl King, the Dew Drop Inn, Guitar Slim, James Black, Chris Kenner, Michael Ward, Everette Maddox, and the history of Mardi Gras songs, distributed to over 200 stations nationwide. A writer for Offbeat, Gambit Weekly, Downbeat, Beat Street, Indy Magazine, The Oxford American, The Mardi Gras Indian Hall of Fame profiles books, and Louisiana Cultural Vistas, he is an oral historian and lecturer at the National Jazz Park, the International New Orleans Music Colloquium, The Ponderosa Stomp, the Ogden Museum of Southern Art, the Alison Miner Heritage Stage at the New Orleans Jazz and Heritage Festival, and the Satchmo Summerfest. After Hurricane Katrina, he received a grant from the GRAMMY Foundation to digitize and preserve part of his archive of oral histories and has digitized parts of the Louisiana State Museum collection including oral histories and radio broadcasts of the New Orleans Jazz Club.
Kunian was scheduled to start the Tulane University Musicology program on August 29, 2005, the same day Hurricane Katrina made landfall. After receiving his Masters in 2014, in 2016 he became the first Music Curator of the Louisiana State Museum since 2005. He has curated the exhibits "Pete Fountain: A Life Half Fast", "Women of Note", and in a joint curation with the Louis Armstrong House and Prospect 4, an exhibit called "Reel to Real: The Louis Armstrong Collages". Current exhibits include " 'Me Got Fiyo': the Professor Longhair Centennial", "Drumsville", and "The Wildest: Louis Prima Comes Home". Mr. Kunian is also the coordinator and curator of the Legacy Stages at the French Quarter Fest and Satchmo Summerfest.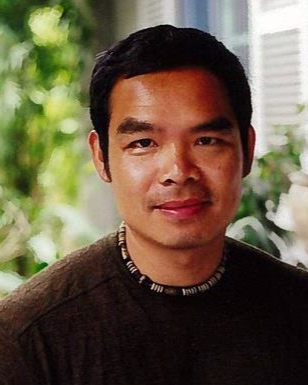 ANDREW LAM
Andrew Lam is a writer and an editor with the Pacific News Service, a short story writer, and, for 8 years, a commentator on National Public Radio's "All Things Considered." He co-founded New America Media, an association of over 2000 ethnic media organizations in America.
Lam's first short story collection, "Birds of Paradise Lost" won a Gold Medal from UC Irvine for contributions to the humanities as well as a Pen/Josephine Miles Literary Award. His book of essays, "East Eats West: Writing in Two Hemispheres" was listed as top 10 Indies of 2010 by Shelf Unbound Magazine.
His book, "Perfume Dreams: Reflections on the Vietnamese Diaspora" has recently won the Pen American "Beyond the Margins" Award and was short-listed for "Asian American Literature Award."
BRYAN C. LEE, JR.
Bryan C. Lee Jr. is the Design Director and a founder of Colloqate Design, a nonprofit collective based in New Orleans that tackles social justice projects through a community lens. Lee got his start in architecture at the New Orleans firm Eskew+Dumez+Ripple and worked as the Place+Civic design director for the Arts Council of New Orleans before starting Colloqate in 2017.
Recognized as one of Fast Company' s Most Creative People 2018, Lee is the founding organizer of the Design Justice Platform and organized the Design As Protest National Day of Action, an educational program that uses the design process to think about problems like racism, immigration, and food justice. After the 2016 election, Lee took the program national, and has hosted 32 workshops around the country that empower groups of designers, advocates, and community members to take an active role in building a better, fairer society.
Lee is Co-Director of Paper Monuments, a public art and public history project that invites New Orleans residents to imagine new monuments for New Orleans and is partnering with the city of New Orleans to figure out what should replace the city's Confederate monuments now removed.
SUE MOBLEY
Sue Mobley is a New Orleans based urbanist, organizer, and advocate. She serves as Director of Advocacy at Colloqate Design and Co-Director of the Paper Monuments, a public art and public history project that invites New Orleans residents to imagine new monuments for New Orleans. Sue was formerly Public Programs Manager at the Small Center for Collaborative Design at Tulane School of Architecture, where she combined public pedagogy projects, strategic collaborations between the academy, public, and non-profit sectors, and adapting social science research methods with architecture students.
Sue holds a BA in Anthropology from Loyola University New Orleans and an MA in Political Science from the American University in Cairo. Her primary interests are in urban studies, municipal policy and politics, and design ethnography with a focus on race, class, and gender. She is the author of Human Rights, Human Wrongs, Observation of Human Rights Law and Norms in United Nations Peacekeeping Operations and a contributor to Remaking New Orleans: Beyond Exceptionalism and Authenticity recently released by Duke University Press.
STANTON MOORE
Born and raised in New Orleans, Stanton Moore is a GRAMMY award-winning artist, teacher and performer especially connected to the city, its culture and collaborative spirit. In the early '90s, Moore helped found the New Orleans-based essential funk band Galactic who continue to amass a worldwide audience via recording and touring globally.
Moore launched his solo career in 1998 and has 9 records under his own name with the most current being "With You In Mind: The Songs of Allen Toussaint".
Throughout his 25 year career, Moore has played and or recorded with a diverse group of artists including Maceo Parker, Joss Stone, Irma Thomas, Leo Nocentelli and George Porter (of the Meters), Tom Morello (of Rage Against the Machine), Corrosion of Conformity, Donald Harrison Jr., Nicholas Payton, Trombone Shorty, Skerik, Charlie Hunter, Robert Walter, Will Bernard, Ivan Neville, Anders Osborne and the Preservation Hall Jazz Band. He has also appeared numerous times on the Jimmy Kimmel, Conan O'Brien and Seth Meyers late night TV night shows.
With a bachelor's degree in music and business from Loyola University, Moore stays involved in education by constantly presenting clinics and teaching master classes and private lessons all over the world. He has released two book and three video projects. His book Groove Alchemy was picked by Modern Drummer as one of the top 25 instructional drum books of all time. To continue with his passion for teaching and to become more closely connected with his students, he recently launched his own online drum academy, StantonMooreDrumAcademy.com.
SANDY HA NGUYEN
Sandy Ha Nguyen founded Coastal Communities Consulting, Inc. (CCC) during the aftermath of the BP Oil/Deepwater Horizon Oil Spill in 2010 to provide disaster technical assistance to Louisiana southeast commercial fisherman, especially for limited English speaking Vietnamese fishermen.
Prior to founding CCC, she was a consultant for the Louisiana Small Business Development Center (LASBDC) where she continued her lifelong passion of helping more than 1,500 families and businesses in rural communities across the state, particularly coastal entrepreneurs. She has worked with the commercial fishing industry since 1992 and possesses an intimate knowledge of the industry and the communities that sustain it.
A graduate of the Tulane School of Business and a proud resident of the New Orleans East community, she was named "Woman of the Year" by City Business in 2007, named "State Star" in 2012 by the Association of Small Business Development Centers (ASBDC) and has generated millions in client capitalization for the years 2011, 2012 and 2014 with the LASBDC. Her highest honor to date was the opportunity to meet former President Barack Obama and former First Lady Michelle Obama in 2015 in recognition of her work during Hurricane Katrina. Most recently, she received the City of New Orleans "Notable Vietnamese Women Award" for her extraordinary work within her immigrant community She is the daughter of a commercial fisherman and an owner of a commercial fishing business with her husband Phuoc (Michael) Nguyen with whom she shares two children, Hana and Dylan.
MARK PLOTKIN
Mark Plotkin is an ethnobotanist, studying the traditional uses for plants in Central and South America forests. He works closely with shamans, community leaders who practice traditional healing techniques using plants and animals, learned over uncounted generations. But when forests are disrupted (by illegal logging, for instance), that knowledge risks being lost. Plotkin's work helps to collect and share shamanic learning, with a twofold goal: to preserve the rainforest by showing its value as a source of yet-to-be-discovered pharmaceuticals.
Plotkin pioneered his research working with the Trio Indians of southern Suriname, and has also worked with elder shamans from Mexico, Panama, Venezuela, Ecuador, Peru, Colombia and Brazil. He's the author of the best-selling book Tales of a Shaman's Apprentice. With his wife, Liliana Madrigal, he co-founded the Amazon Conservation Team, a group that helps indigenous people purchase and protect their sacred sites.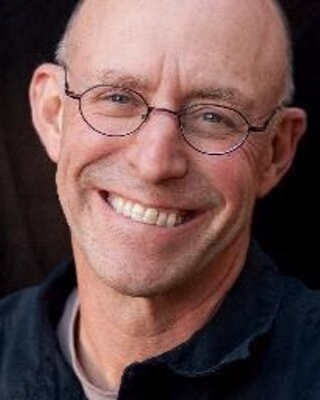 MICHAEL POLLAN
Michael Pollan is a writer, teacher and activist. His most recent book, How to Change Your Mind: What the New Science of Psychedelics Teaches Us About Consciousness, Dying, Addiction, Depression and Transcendence, was published in 2018. He is the author of seven previous books, including Cooked, Food Rules, In Defense of Food, The Omnivore's Dilemma and The Botany of Desire, all of which were New York Times Bestsellers. The Omnivore's Dilemma was named one of the ten best books of the year by both The New York Times and The Washington Post. Pollan teaches writing in the English department at Harvard and at UC Berkeley's Graduate School of Journalism, where he has been the John S. and James, L. Knight Professor of Journalism since 2003. Several of his books have been adapted for television: a series based on Cooked (2015) is streaming on Netflix and both The Botany of Desire and In Defense of Food premiered on PBS. In 2010 Time Magazine named Pollan one of the 100 most influential people in the world. Pollan lives in Berkeley with his wife, the painter Judith Belzer.
SHANNON POWELL
Shannon Powell is a highly sought-after percussionist and bandleader who has achieved international acclaim for his commanding technique and style, rooted in the funky drumbeats of New Orleans. Mr. Powell has performed all over the world with notables in jazz. In his early career, Powell toured extensively with Harry Connick, Jr. and released two platinum albums with Connick including, "We Are in Love," and "Blue Light Red Light." He also recorded "Lofty's Roach Souffle" with Connick. During subsequent years, Powell has toured with Wynton Marsalis and Jazz at Lincoln Center, Marcus Roberts, Diana Krall, Dr. John, Earl King, the Preservation Hall Jazz Band and John Scofield. Powell has also recorded with a long list of noteworthy artists, including Ellis Marsalis, Jason Marsalis, Nicholas Payton, Donald Harrison, Irvin Mayfield, Blind Boys of Alabama, and the Preservation Hall Jazz Band.
Powell recorded "Powell's Place," which showcases a mix of traditional and original jazz songs featuring Powell on vocals. He has performed with his band at JazzAscona and the New Orleans Jazz & Heritage Festival. Considered a leading force on the traditional jazz circuit, Powell also serves as an educator and clinician and has been featured at workshops and presented at universities all over the world.
Considered a living legend in New Orleans music, Shannon Powell is heralded as "The King of Treme," the neighborhood where he grew up in, which has given birth to countless musical inspirations and innovations.
HERLIN RILEY
Born into a musical family in New Orleans, Herlin Riley was always surrounded by music. He began playing the drums at age three, stopped to play trumpet but went back to drums in college.
A regularly featured member of the Lincoln Center Jazz Orchestra, Riley played a large part in developing the drum parts for Wynton Marsalis' Pulitzer Prize-winning album, Blood on the Fields.
Mr. Riley was a member of Ahmad Jamal's group from 1984 through 1987 and recorded with Marcus Roberts, Dr. John, Harry Connick, Jr., George Benson, Benny Wallace, Mark Whitfield, among others. His theater experience includes playing in One Mo' Time and Satchmo: America's Musical Legend.
His latest album "Perpetual Optimism" released earlier this year features musicians who are native New Orleanians or transplanted New Yorkers. The city's musical culture stamps the band's interplay, rhythmic buoyancy and high spirits.
"I want to live in a world where my glass is always half full!" That's Riley's inspiring maxim that permeates the album whose joyous spirit and contagious swing are sure to convert any listener to the bright side.
Riley hopes that the music of Perpetual Optimism helps spread the upbeat manifesto that he's chosen to live by. "I always look forward, no matter what happens in life. If you're grieving or faced with an emotional challenge, keep in mind: If you're still breathing, there's a chance that you can overcome and thrive".
KRISTINA KAY ROBINSON
Kristina Kay Robinson is a writer and artist born and raised in New Orleans, Louisiana. Her writing has appeared in Guernica, The Baffler, The Nation and Elle among other outlets. She is a 2019 recipient of the Rabkin Prize for Visual Arts Journalism and the current editor of Room 220, an online arts journal and program of Antenna Gallery in New Orleans.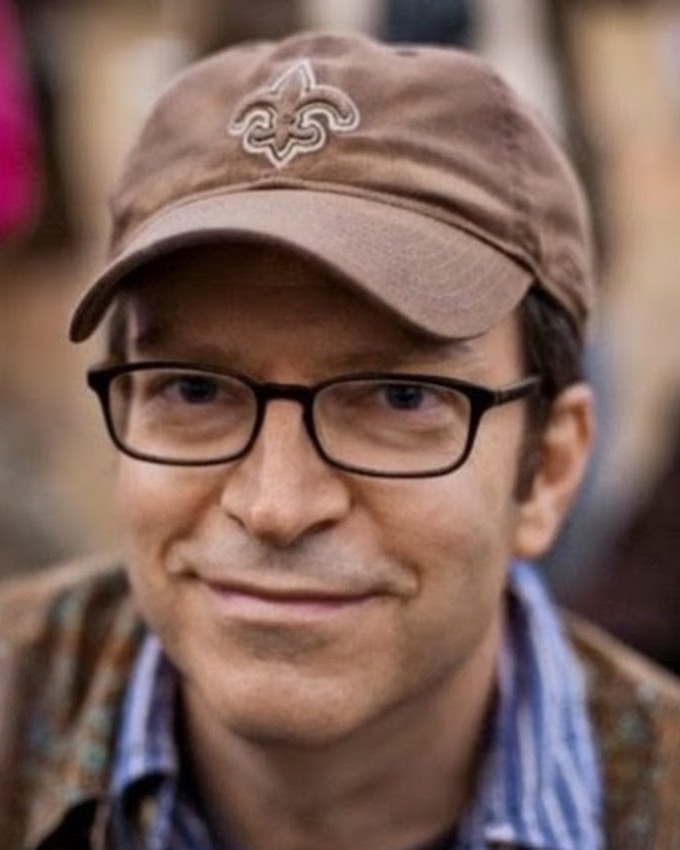 MICHAEL TISSERAND
Michael Tisserand is a New Orleans-based author whose most recent book is Krazy: George Herriman, a Life in Black and White — the first full-length biography of cartoonist George Herriman, the creator of Krazy Kat. His other books include The Kingdom of Zydeco and Sugarcane Academy: How a New Orleans Teacher and His Storm-Struck Students Created a School to Remember. Michael's work has appeared in the Oxford American, The Nation, The Progressive, and on WBEZ-FM Chicago. The former editor of New Orleans' Gambit Weekly, Michael's eleven-part Katrina series "Submerged" was published in alternative newsweeklies across the country. He has appeared on "To the Point" and was a frequent guest on Philip Adams' "Late Night Live," and can be seen in the documentaries Dear Mr. Watterson and Zydeco Crossroads.
When not writing, Michael coaches scholastic chess and organizes the annual New Orleans Chess Fest, and is a founding member of the Laissez Boys Social Aide and Leisure Club, a Mardi Gras parading organization.
SHIRLEY ELIZABETH THOMPSON
Shirley Thompson is Associate Professor of American Studies and African and African Diaspora Studies at the University of Texas at Austin and serves as Associate Chair in both departments. Her award-winning first book, Exiles at Home: The Struggle to Become American in Creole New Orleans (Harvard, 2009) is a cultural history of New Orleans' French-speaking free people of color over the middle decades of the nineteenth century. She is currently researching a book entitled "No More Auction Block for Me: African Americans and the Problem of Property" which traces out some of the legacies of slavery for African American encounters with property and ownership. She has published articles in journals such as American Quarterly, Leisure Studies, and Transition. Her work has been supported by fellowships from the Ford Foundation, the American Council of Learned Societies, the American Association of University Women, and the Andrew W. Mellon Foundation.